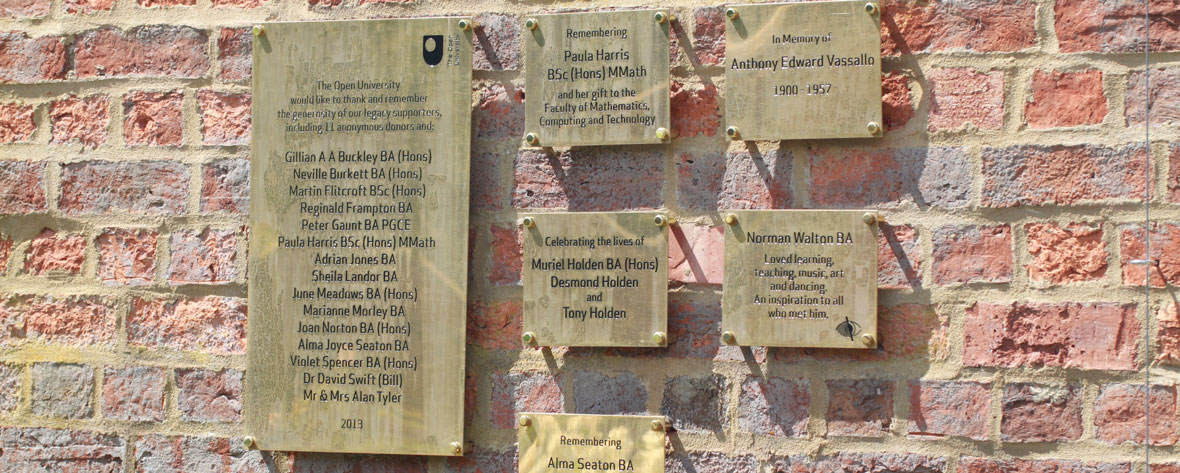 Donor Recognition
Recognising the incredible difference our donors make
Gifts from our alumni, friends and supporters of The Open University are critically important to our mission to make education available to all. On behalf of the students and millions of lives touched by the projects you support, a heartfelt thank you to everyone who has ever supported The Open University – you've personally made such a difference.
Our Donor Recognition list formally recognises the exceptional generosity and thoughtfulness of our individual donors who have given over £5,000 in the last year, left a legacy or remembered The Open University in their Will. We are also deeply grateful to those who have chosen to keep their generosity anonymous.
Each year, the world-changing mission of The Open University is supported by thousands of inspirational alumni, friends and donors. With their help, we have been able to achieve incredible things: from providing scholarships and bursaries that allow so many students to transform their lives and rewrite their futures to supporting world class research and educational programmes. Each and every life changed is the result of our valued supporters. The generous support is acknowledged through our Donor Recognition List; naming those donors who have made an extraordinary commitment to opening up futures across the globe. We extend our deepest thanks to all who have supported us.
Support from companies, trusts and foundations
We would like to express our gratitude to those companies, trusts and foundations who have supported students and projects across The Open University. Your foresight and dedication is transforming lives for so many people.