Our partnerships have led to the development and implementation of some of our most innovative and effective projects.
 
The Esmée Fairbairn Foundation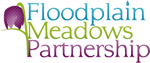 In 2006, The Open University's Floodplain Meadows Partnership began a ground-breaking project to conserve Britain's floodplain meadows. Twelve years later, the work of the Partnership continues thanks to the considerable support of the Esmée Fairbairn Foundation. And, in 2018, the Foundation agreed to fund further activities to conserve and maintain these meadows which are vital, unique ecosystems. The Partnership have been able to visit hundreds of sites which either contain floodplain meadows, related plant communities or have restoration potential. They have reached over 800 landowners and site managers and have gathered over 25,000 botanical records during the course of their work. 
The Partnership advise on best-practice techniques to encourage optimum functionality and are often able to guide site managers during difficult years, thereby preventing management decisions that could be permanently damaging. Their knowledge has also fed into a technical handbook that anyone can use to maintain species-rich habitats. With floodplain meadows remaining a rare but environmentally important resource the work of the Partnership, funded by the Esmée Fairbairn Foundation, is much needed and valued.
 
Dangoor Education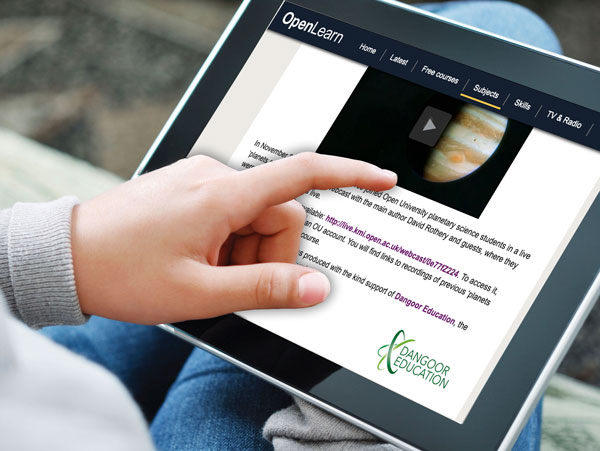 In 2013, David Dangoor, through Dangoor Education, committed support of over £1 million towards the OU's Informal to Formal Accelerator project. This revolutionary gift enabled the OU to be at the forefront of the provision of science MOOCs (Massive Open Online Courses). The OU founded the first UK-based MOOC platform, FutureLearn, in 2013. Thanks to David's support, the OU was able to produce some of the first and most sophisticated MOOCs for the public through this brand new platform.
Each of the Dangoor Education MOOCs have been syndicated onto the OU's OpenLearn platform where hundreds of freely accessible short courses are available for over 7 million people who visit each year. In 2015, the OU created badged courses, which give learners the option to earn a digital badge on completion, in order to demonstrate their learning journey. The Dangoor Education courses on OpenLearn include some of the first badged courses and have proved to be extremely popular with learners.
In 2018, Dangoor Education generously supported the OU's application to the Government's Flexible Learning Fund, a new £11.7 million fund investing in a range of projects to help more adults back into the classroom. The Flexible Learning Fund supports 32 innovative projects across England to encourage more people to take part in new training or courses that will help them progress in current employment or secure a new job. As one of the 32 successful projects, The Open University is working with three regional further education colleges, community partners including Unison and WEA as well as Dangoor Education, Reed Recruitment and Impetus to help people develop their skills in English and maths through access to free online and for-fee college-based, blended learning approaches.
 
BAE Systems plc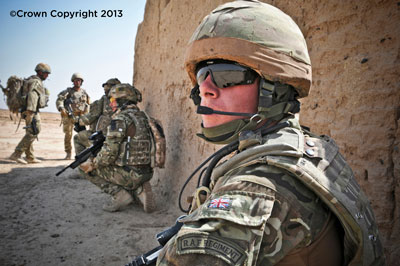 We are delighted to partner with BAE Systems who have supported The Disabled Veterans' Scholarships Fund and are funding 12 scholarships which offer transformational education to military veterans living with a disability.
Thanks to BAE Systems 12 veterans can take the opportunity to study with the OU. They can take any one of the many undergraduate or postgraduate qualifications that we offer our students. As veterans who are discharged from military service due to injury are less likely to have had the time to plan their future careers, this provision gives them a second chance to gain a recognisable qualification. Military service generally gives individuals key workplace skills such as teamwork, leadership and problem solving. By equipping veterans with extra qualifications will make it easier for them to take those valuable skills into the workplace and put them to use.
The educational journey is also an important process for OU students. Self-motivated study helps our students to build confidence in their abilities, something that will benefit the veterans too. The support of The Disabled Veterans' Scholarships Fund also enables us to offer disability assistance and careers advice services to the students. Whether they need help taking an exam at home or help deciding which modules will help in their chosen careers, our student support team will be on hand to help.  
 
Cisco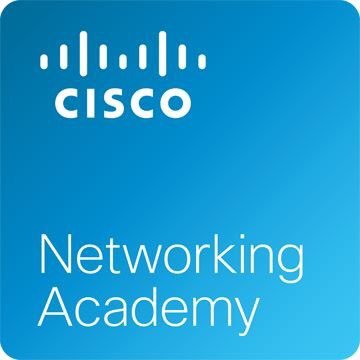 The OU and Cisco have worked together for a number of years. Cisco's Networking Academy initiative, NetAcad, is an IT skills and career building programme for learning institutions and individuals worldwide. The OU is a leading Academy Support Centre providing NetAcad training courses and supporting the work of other academies in the UK.
With Cisco we have developed a suite of OpenLearn Create courses. The Computing for Schools programme has been designed for teachers of school children aged 5-16, based on the UK's National Curriculum for Computing. The collection initially provides an introduction to the Internet and the services it provides, with an emphasis on security awareness and personal safety considerations when online. We have also collaborated on further teacher training resources delivered through Facebook live webinars.
Building on our work together, Cisco and the OU have also focussed on the varied spectrum of needs that NetAcad students present. We have taken into consideration visual impairment, hearing impairment, physical mobility and neurodiverse conditions (such as Autism or Dyslexia). With our shared expertise we have created a micro course to enable NetAcad instructors to support their own students with diverse abilities. This will ensure that all individuals are able to benefit from the learning opportunities offered by NetAcad.
Opito 
Opito have supported the international development work of the OU for a number of years. This support has enabled us to complete a number of projects to improve the educational outcomes of young people around the world. 
Working with Opito we have been able to support the work of the non-governmental organisation FAWE-MA (Forum for African Women Educationalists – Malawi). This support has been vital to the ongoing work of the organisation, in particular in bringing young women into schools to work as teaching assistants. These women are role models to the young children in their communities and also have the opportunity to re-sit their secondary exams. Many go on to apply to Teacher Training College. In total, 2,500 young women went through the programme, providing mentoring and inspiration to an estimated 160,000 girls in their schools.
Opito funding also contributed greatly to the OU's hugely successful TESS-India project. This programme was designed to help teachers develop capacity and improve the quality of their teaching in order to increase student retention and attainment. TESS-India has been delivered in several of the most disadvantaged states in India, across many remote rural areas. The training resources were produced in multiple formats so that teachers, regardless of their circumstances, could access the materials and implement them in their classrooms.
Our partnership with Opito entered a new phase in 2018, and we have been delighted to work together to find projects that best meet Opito's international education goals.